One thing we've covered many times at this point is that when you apply for SSI, or SSDI & Veterans service connected disability benefits – you are very likely to be denied the first time. You can certainly optimize your chances of success by working with a disability lawyer or advocate up front. But even when you seemingly do everything correct, things go sideways sometimes.
---
Here are 9 of the most common reasons you might find your SSI Denied 
(in no particular order)
---
SSI Denied Because…Your Income Is Too High for SSI
Sometimes applicants don't necessarily know or understand the application requirements for SSI. If you're earning more than the benefit you would receive from SSI, generally you aren't eligible. Most years the income threshold changes, but a great place to keep up to date on the earned income caps is, here.
In addition to earned income limits, there are personal and family asset caps. To qualify, you must have less than $2000 in personal assets, or $3000 if you have a significant other.
You Missed Paperwork Deadlines
Throughout your claim the Social Security Administration is going to be asking you for various pieces of documentation. It's imperative that you return forms, files, records, and anything else they ask for in a timely manner. Failing to return a critical piece of information quickly could (often does) result in a decision being made prematurely.
Think about this from the adjudicators perspective. They have to try to understand your situation on paper, and they're under a time crunch to make decisions in doing this. If they've asked for information, and don't get it, they don't have the ability, or even necessarily discretion to delay making a decision.
Your Medical Records Show Conflicting Information
How do you feel today? You're going to be asked that everywhere you go. Perhaps one of the hardest things for us to do is to be honest in answering that question. Now imagine you're Dr. is writing down your answer – and later on someone is evaluating your claims based off what they wrote down.
A simple note stating: "Ms Smith reports feeling in good health and has no apparent pain…" is going to create confusion in your claim for SSI, especially if the crux of your disability is in regards to what that doctors appointment was about.
On that same note, one of your medical records could very easily conflict with another one for reasons as simple as two or more doctors seeing or understanding your condition(s) in different ways. Most claimants don't even know this is an issue until they see a denial. It can be avoided, and it can definitely be overcome on appeal.
You Aren't Following the Doctor's Orders
The crux of your claim is that your condition as it is today is a barrier to you being able to engage in substantially gainful activity (work). This means that if there is a medical treatment that would/could/will get you to the point where you can work, and you are not following your doctors prescriptions (or directions) for care, you are the barrier to your own improved condition. The SSA needs to see your condition, under treatment, to make a determination on your ability to work. If you're refusing treatment, you're rising having your SSI denied.
Your Case Lacks Evidence
Do you have treatment records? Do you have other records or statements to support your claim? Is the only medical opinion going to be the exam the Social Security Administration makes you go to prior to making a determination? The problem with presenting only the one piece of evidence that the SSA collects is that if the evidence presents your claim in an unfavorable way, the adjudicator will have no counter opinion to assess. Presented with one side (or even no sides) of the story, their SSI determinations will be limited to their understanding.
You Are Already Better
It's going to take a couple months to get the SSI worked out, even if your claim is successful. Is your disabling condition permanent or will it be mended by the time your claim is decided? A broken arm is likely to be more temporary than a broken back or neck, for instance.
In addition to this, the severity of the impairment is often assessed. Consider, at what point does a behavioral health challenge turn into a complete barrier to social interaction? For each person the answer to this is different. If there's one thing that a system like SSI has a hard time with, it's individual assessment of an ambiguous impairment.
You Disappeared…
This is taking the failure to respond to another level. Have you gone to ground; complete radio silence? One of the biggest challenges for lawyers and advocates helping people to get an SSI claim processed is losing contact with claimants. If the SSA can't get ahold of you, they can't get information from you. They certainly can't let you know when appointments will be. If you move, change mailing addresses, or even if you haven't heard from the SSA in a long time – it's worth checking in to make sure everything is still moving along.
SSI Denied Due to Incarceration
Have you been in jail or prison recently? You cannot receive SSI benefits while incarcerated, but you can often apply for them under pre-release programs.
You Never Showed Up
Skipping doctor appointments and skipping hearings are big no-no's for this process. Your claim will almost assuredly be denied if you fail to show up for appointments scheduled for you. This can be a very frustrating situation for many claimants simply due to inconvenient, or sometimes unknown appointment times and dates. Do your best to stay on top of appointments when they're made and to be flexible or make yourself flexible enough to make appointments even if you learn about them at the last minute.
---
If any of these apply to your SSI claim, don't miss our comprehensive guide…
---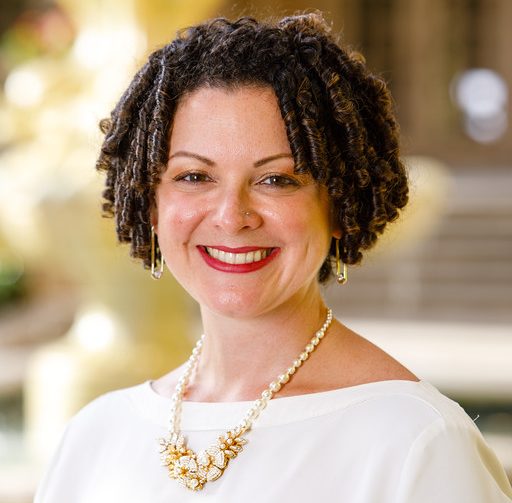 How Do I Appoint a Guardian for My Child If I Die?
Honestly, no one wants to think about this question. It's a tacit reminder that we are indeed mortal and, in some cases, we may leave this world before we are ready.  What are our plans if this were to happen?  Putting your assets in a trust, or last desires into a Will – helps to make sure your financial holdings are passed on to whomever you want them to go.  However, if you don't create a care plan, or declare a guardian for your children the courts may decide who cares for your children if you die.
Are you comfortable with a stranger making this decision?
A Stranger Might Raise Your Children
"My greatest fear, someone I don't know raising my child… What if something happens to me, who is going to take care of my child?"
This sentiment is a visceral fear that most parents have at some point.  And for a good reason; when we raise our children, we are trying to put the best of ourselves into them.  That means our world view, and our lessons learned, even our religion or philosophy for life.  In short, we are trying to instill our values and love.  But not everyone has those same values, do they?
Before we get into how to go about setting up a Guardianship Plan, this is something to consider…Who should you appoint as a guardian for your children in the event of untimely death?
Who Should Raise Your Children if You Die?
Establishing the Guardianship Plan (Kids Protection Plan) is the last step in the process of protecting your kiddos.  Before you even get that far, you should first be thinking very seriously about who can provide a lifestyle for your family that you'd be ok with raising your family. 
Often this is a sibling, parent, or maybe even an adult child.  However, it's not uncommon to consider someone who isn't directly related. Your internal family dynamics aren't on trial; it's a very personal consideration and decision you are making in the best interest of your family. Don't unduly narrow the scope of consideration; this is a choice you are preparing for everyone's best interest.
Here are some basic requirements and some other things to think about:
Your children's guardian must be:
At least 18 (in most cases)
Able to fulfill their duties as a guardian
Able to financially provide for your children
Your children's guardian should be:
Of similar outlook to you and your partner
Knowledgeable of your goals as a family and parent(s)
Capable of providing emotional support for your children
Stable (family wise, financially, etc.)
Someone that you're comfortable having around your children.
Aware that they are being asked to be appointed as a guardian
How to Appoint a Guardian For Your Children
If you know who you want to take care of your children, the process for establishing a guardian involves declaring your desires in such a way that it will stand up to scrutiny by a judge if necessary. That's a wordy way to say that just because you have a wish for a guardian, it doesn't mean your preferences cannot, or will not, get challenged.  This potential hurdle is why so much consideration should go into your decision of who to appoint as a guardian.
A verbal agreement, for instance, is quickly challenged and will not instruct a judge what your wishes are. They may consider it, but without proof, your children will be relying on a judge's discretion.  In this case, a judge well-meaning meaning but does not know you and will only know you through what information you leave behind if any. Frankly, there are too many unknowns here for me or most moms to feel comfortable knowing things will, "turn out ok!"
Better than a verbal agreement, a quickly drafted written agreement provides at least some potential protection.  In this sense, an informal written agreement certainly is better than a verbal agreement, but it can still be easily challenged.  When looking for how to prepare documents to stand up to future challenges, we always advise putting them together in such a way that it answers all the questions a judge would have about your wishes. That's why when we prepare guardianship plans, we put all these wishes, desires, values, and more into a well prepared, and notarized, Last Will and Testament.
Placing your guardianship plan in your Last Will means a couple of things.  First, because you probably had an attorney's input on the structuring of the guardianship plan, it will be structured to be clear enough to avoid being challenged.  Second, it automatically becomes part of the probate process, for which your family will likely have an attorney helping them through.  If the plan is part of your Will, the attorney will be working to make sure your wishes are carried out according to what you have drafted.
Alternatives to Placing Your Guardianship Plan in a Will or Estate Plan?
It is possible to create a Guardianship Plan and not have it be part of your Will. Here's a free and easy way for you to do it right now.<- This will get you set up with the basics of a Kids Protection (and Guardianship) Plan. You'll still want to consider having an attorney involved in this process, even if you can use that link to start laying out your desires without one.  The benefits, as described before, are that with an attorney's assistance you'll be creating a plan that will stand up to the scrutiny the law requires a judge to pay to your desires and the well-being of your children.
What Happens to My Family If I Die?
Strictly speaking, death isn't the only way a Guardianship Plan might become necessary.  A Guardianship Plan might be essential if you (and your partner) become incapacitated in some manner too. This potentiality in and of itself describes why you might want to make this more of a protection plan than something you place in your Will and forget.  If you haven't died, but need to appoint a guardian, you likely still want the plan to support your desires!
Back to the point, what happens if you die?  The processes are determined by the state you live within, but generally speaking, a guardian will be required to establish the ability to provide for your children. This procedure occurs in a court setting. Here's a great list of requirements and resources for more information, by state.  Of course, if you have questions about this, you can always respond in the comments below too, or send us a question/messagehere.
Have you Been Through this Process as a Child or as a Guardian?
We'd love to put together a list of tips or lessons learned from the perspective of a child having gone through this, or from the perspective of a guardian having adopted the children of deceased parents.  Please feel free to reach out to us so we can help parents better understand how this process works.  You can contact us hereor connect with us on Facebook.
I'm Ready to Protect My Family if I Die, What Do I Need to Do?
Reach out to us via the contact form below, or simply call our office. Our team will reach out to you and send you all the information you need.  We are here to help you protect your family.  It's our mission and our passion to support you and your family. 
Like this Article? Please Share it With Someone!
Got a Question? Not Able to Call? No Problem!

Fill out the Contact Form and We'll Get Back to you ASAP!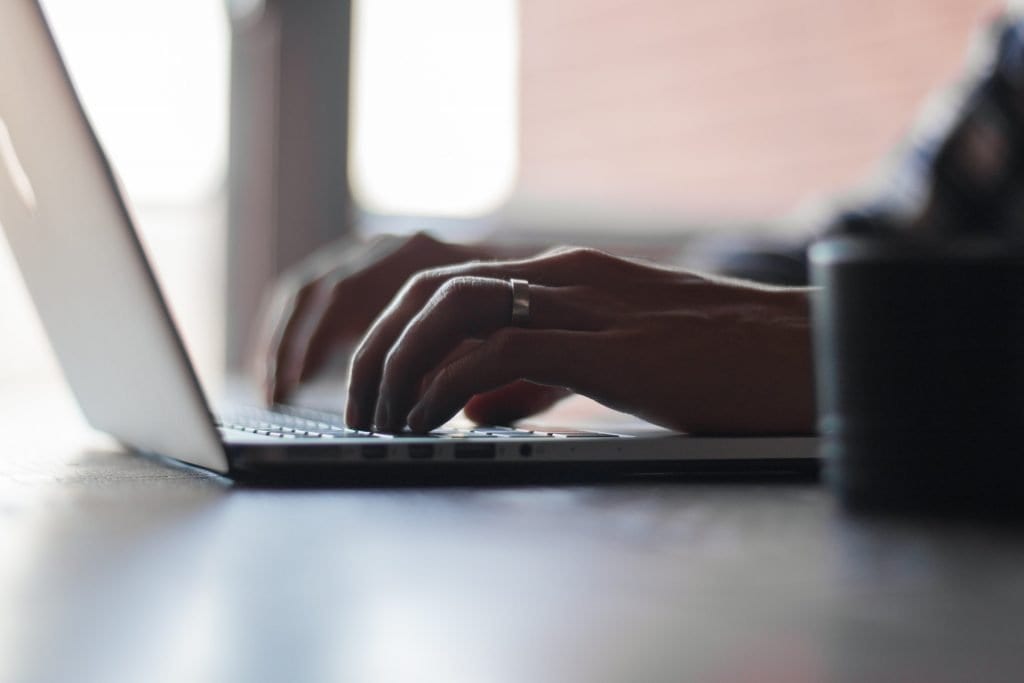 We Help Families Just Like Yours!