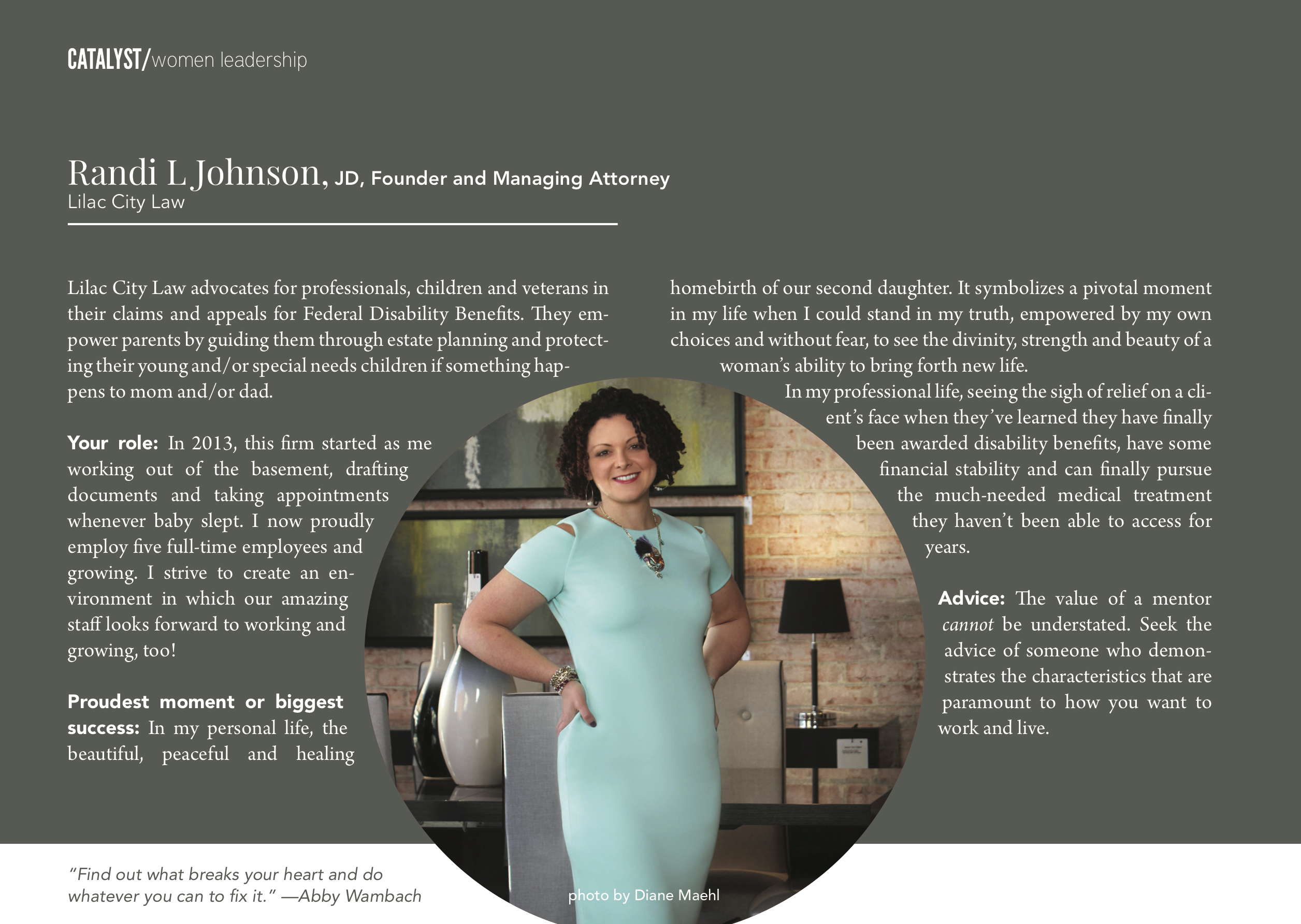 Lilac City Law founding attorney, Randi L Johnson was recently named one of 12 awardees for the Women in Business Leadership Award by the Spokane Coeur d'Alene Living Magazine.
The WIBL award singled Randi's leadership in establishing a successful business and retaining close ties to the community and her family.  
The awards for the 8th Annual Women in Business Leadership Awards will be held on Thu, March 22, 2018, from 7:30 AM – 9:00 AM, additional details of the event as well as RSVP are available, here.
Women in Business Leadership Awards, 2018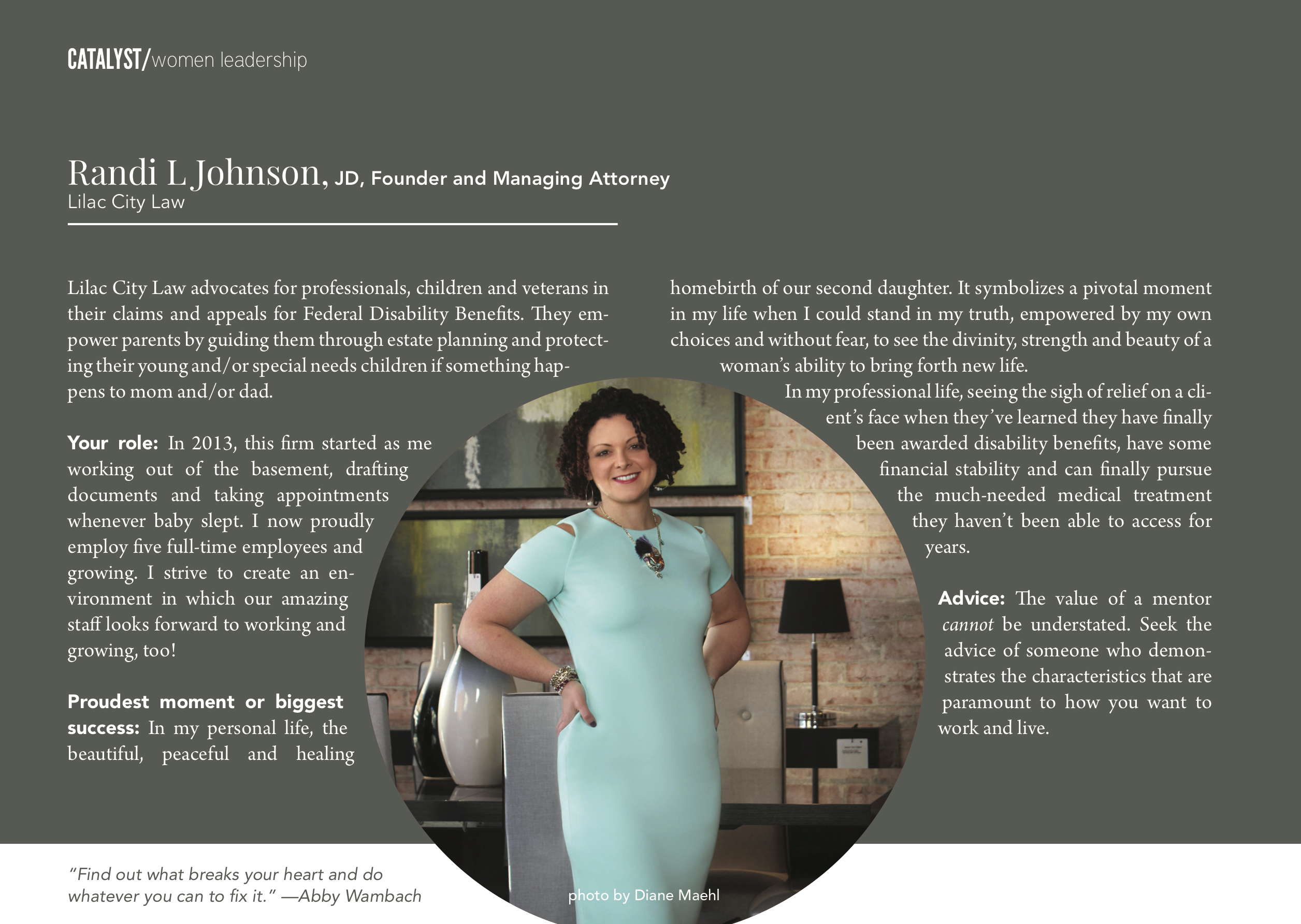 Connect With Lilac City Law for Estate Planning, Social Security Disability, or VA Disability