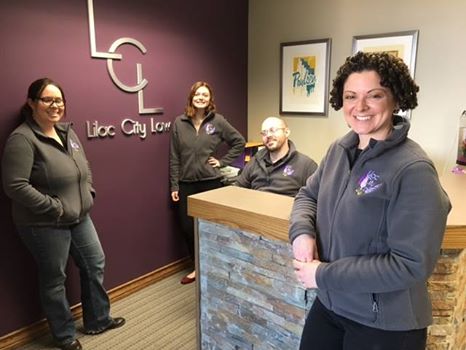 Happy Spring, Everyone!
As the first quarter of the year comes to a close, I am really encouraged to bound into the next Season! 2017 has me really thinking about the concepts of "Community" and "Home" and what that means as an individual and as a business owner.
Many of you have attended one of my Young Family Estate Planning Seminars and have seen firsthand the "Welcome Box" that we pass out. When I initially prepared and researched for these Seminars, I created a sample Welcome Box because I really wanted a tangible representation to symbolize the significance of nominating proper legal guardians. The Welcome Box demonstrates that there is, sadly, an increasingly large number of children who are displaced from Home with little to nothing of their own, and into Social Services because there aren't suitable legal guardians.
For me, Home and Community mean "Security." It means a place where someone belongs – physically, emotionally, spiritually. Could you imagine being a small child and suddenly uprooted from what you Knew as Home?
Security is a crucial aspect of our human development. Without this Basic Need met, a child could spend their entire life seeking it. Often times, we see young adults make dangerous choices in search of this attachment. So, in light of how critical Security and Home are to our Community, Lilac City Law partnered up with Embrace Washington.
Embrace WA is an amazing non-profit organization housed here in Spokane and in service throughout Eastern Washington that "promotes awareness of the tremendous (and often invisible) needs of children in the state's foster care system. We raise up caring and committed people to serve and embrace the children closest to God's heart—the vulnerable."
Embrace WA spearheads some seriously awesome programs.  You can see more here
One of the ways we are supporting Embrace is directly tied to the families we get to help in crafting their Estate Planning and Kids Protection Plans. With each completed Plan, Lilac City Law will make a donation to Embrace WA in that Family's Honor. So, not only do our Clients get to feel Secure about the choices they've made to safeguard their own children, but Foster Children also get supported in their journey towards Security. It's a total WIN-WIN for our Community!