Learn More About Upcoming Events at Lilac City Law
As a valued prospect or client of Lilac City Law, we invite you to check this page for announcements about upcoming events that may be of interest to you. We will endeavor to update this page as often as possible, so be sure to drop in from time to time. You are always welcome to contact us if you have any questions. Thanks for checking in!
September 28th
11:30am – 1:00pm
 at Nectar Barrel Room, 120 N Stevens
October 4th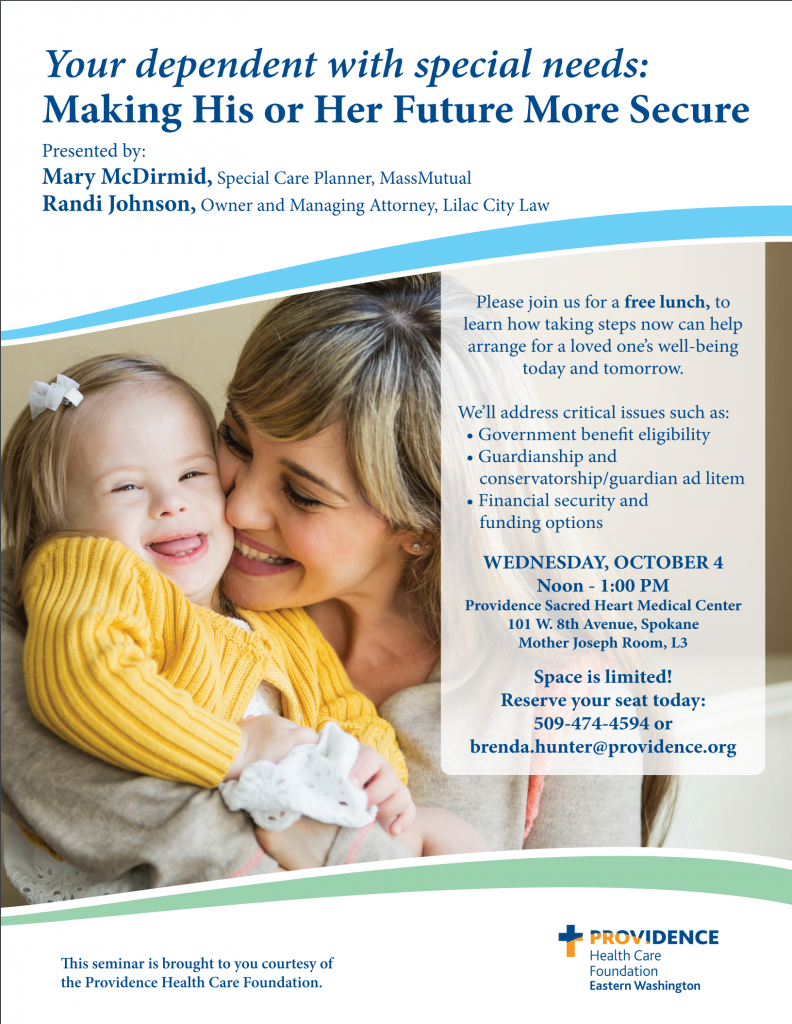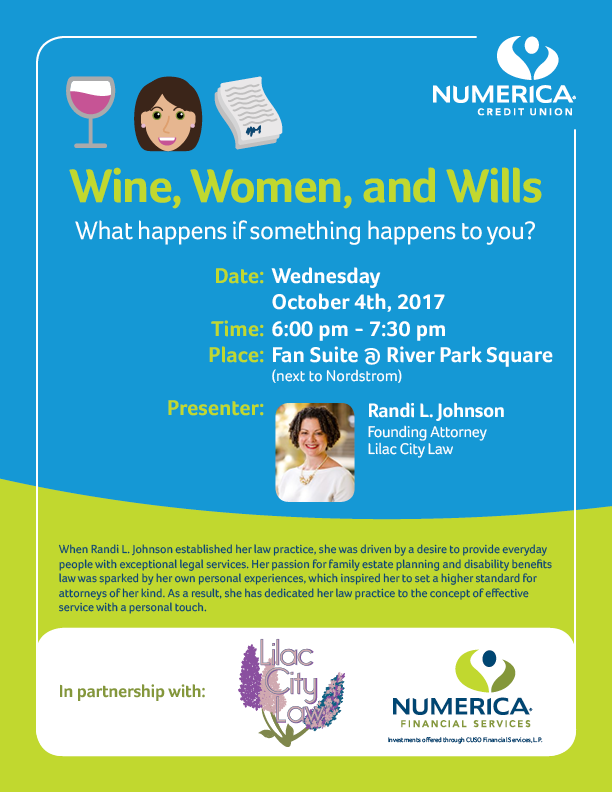 Wine, Women & Wills, co-sponsored with Numerica Credit Union
6:00 – 7:30pm at Fan Suite in River Park Square
Click here for more info
October 10th
Attorney Randi Johnson and Lilac City Law will be co-presenting a college planning workshop to parents of 7th-12th grade students, along with Jessica Koefod of Thrivent Financial. Click here to register!