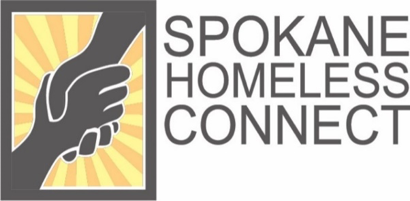 SPOKANE'S FIRST-EVER EXPANDED "WARRANT FEST"
When: Thursday, January 25th, 2018
2018 Homeless Connect Features Spokane's 1st Ever Expanded Warrant Fest. The Spokane Homeless Connect is pleased to announce that, for the first time in any venue, all three Spokane Courts (Municipal, District, and Superior) will facilitate a "Warrant Fest" at this year's Homeless Connect.
The 2018 "Warrant Fest" will offer the opportunity for anyone with an outstanding warrant (felony and non-felony) to meet with an Assistant Public Defender, on location, and to discuss getting their outstanding warrant(s) recalled in order to move forward toward scheduling court dates and resolving pending charges. Outstanding and unresolved warrants are often a barrier which prevents the marginalized and homeless of our community from accessing services ranging from housing to employment.
"Anyone who has an outstanding warrant is welcome to participate in this years' 'Warrant Fest,' commented Spokane Superior Court Judge Maryann Moreno. "Anyone interested in resolving their case who has an outstanding warrant is welcome.  Our goal is to help them move forward, rather than continuing to hide in the shadows. The Public Defenders at the 'Warrant Fest' will meet with individuals to explain the process. The eventual outcome of each case will depend on many factors, but we are here to help and we want everyone with an outstanding warrant to participate. No one is excluded."
This expanded "Warrant Fest" represents a significant step toward reducing barriers and helping individuals move forward with restoring their lives. "Based on our experience over the past two years, we look forward to connecting with an even broader population of people needing help. Our goal is to re-engage people in the court system and reduce criminal history barriers," said Francis Adewale, Assistant Public Defender for Spokane's Municipal Community Court.
The 7th Annual Homeless Connect will take place Thursday, January 25th, 2018, from 10AM to 2PM at the Salvation Army Community Center, located at 223 East Nora Avenue in Spokane. This annual FREE event offers a wide variety of services under one roof for anyone experiencing homelessness or at risk of becoming homeless. The Spokane Homeless Connect is a subcommittee of the Spokane Homeless Coalition, a community Coalition of more than 700 individuals and 200 agencies, ministries and churches serving the homeless and marginalized throughout Spokane County.
For More Information Contact
Kari Chapman, Committee Chairperson
Spokane Homeless Connect
kari.chapman@uhc.com
(509) 342-8322
Olivia Alley, Media Liaison
Spokane Homeless Coalition
oalley@communityframeworks.org
(509) 000-0000